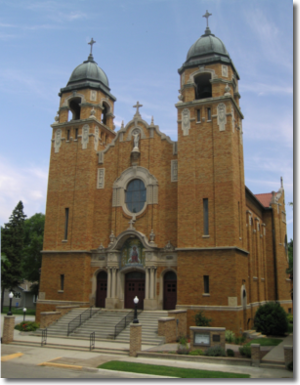 Tri-Parish Mass Intentions
You are invited to pray the rosary 1/2 hour prior to masses.
Thursday (09-16)
Brewster
† NO MASS
Friday (09-17)
9:00 am - Windom
† Comm Svc
Brian Spencer
Saturday (09-18)
5:00 pm - Brewster
† Francis Nau
Sunday (09-19)
8:00 am - Heron Lake
† June Freking
10:00 am - Windom
† Rob Patterson
Tuesday (09-21)
5:30 pm - Windom
† Celestine "Sally" Ahrens
Wednesday (09-22)
9:00 am - Heron Lake
† Nick Henkels
Paula E Eidhammer
Thursday (09-23)
9:00 am - Brewster
† Mary Anne McNab
Friday (09-24)
9:00 am - Windom
† Arlene Bartosh
Saturday (09-25)
5:00 pm - Brewster
† Jack Strouth
Sunday (09-26)
8:00 am - Heron Lake
† Joe Salentiny
10:00 am - Windom
† Greg Schoborg
Know that Fr. Pratap includes all of us in his daily prayers and private Mass intentions.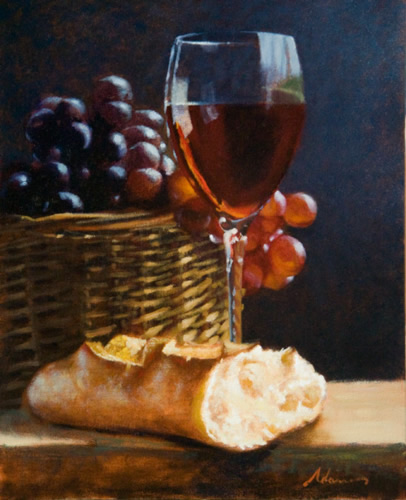 An Act of Spiritual Communion
My Jesus,
I believe that You are present in the Most Holy Sacrament.
I love You above all things,
and I desire to receive You into my soul.
Since I cannot at this moment receive You sacramentally,
come at least spiritually into my heart.
I embrace You as if You were already there
and unite myself wholly to You.
Never permit me to be separated from You.
Amen
Statement from the Bishop
Beginning the weekend of July 3-4, I, along with the other Bishops of Minnesota, will reinstate the obligation of Catholics to come to mass on Sunday or Saturday evening. Gathering together and sharing in the Eucharist is the primary way in which Catholics follow the lord's command to keep holy the Sabbath. While there are occasions such as tis past year where this obligation is dispensed, the Holy Sacrifice of the Mass remains the center of our lives as Catholics.
We, the parishioners of Sacred Heart, welcome you to join our parish community. On this website you will find information about our parish, including Mass Times, how to contact the Parish Office, information about faith formation programs and more.
---
O Sacred Heart of Jesus, fountain of eternal life, Your Heart is a glowing furnace of Love. You are my refuge and my sanctuary.
St. Gertrude the Great
Why do Catholics make the Sign of the Cross?
The cross is the sign of our salvation, and as such, it is a profound symbol of the infinite love that Jesus bears for both his Father and for us. All supernatural grace flows from Christ's total gift of self, made manifest upon the wood of Calvary. And so, when we make the Sign of the Cross over ourselves, or the priest uses the Sign of the Cross in the celebration of the sacraments or sacramentals, we are being reminded of the source of our salvation ‑ the sacrifice of Christ. It is by means of this radical self‑emptying that the very life of God has been made available to us. So, whether it is through the imposition of holy water, the blessing at the end of Mass, the beginning of the rosary or the reception of absolution in confession, we proudly and devoutly make the Sign of the Cross to proclaim the triumph of the Lord and our trust in his power to save. There is also the very pious practice of making the Sign of the Cross when we pass by a Church in which the Blessed Sacrament is reposed, or when we pass by a cemetery. In both of these instances, like the aforementioned list, the Sign of the Cross is a reminder to us of the love of God, who has given all so that we might know, love and serve him, both in this life and in the next.
Father Erickson is pastor of Transfiguration in Oakdale.
There is something about being first. Whether it be first in line, first to be picked for the team, or the first one to finish their work, great satisfaction is achieved. Our egos love being first. It somehow sets us apart from everyone else, gives us a sense of pride and positions us to feel better than others. When we are first, we can glory in our efforts, skills, and achievements. Isn't that what really matters? After all, we are taught from a very young age to be proficient, stay on top, be the best at what we do, and win the praise and esteem of others. This is the stuff that makes us successful and provides us with a comfortable, satisfying life.
Jesus wants none of it. All of the details we anguish over mean little to the kingdom of God. You want to be first? Then, be a servant and welcome a child. All of this is the opposite of our often vehement pursuits. If we are serious about following Jesus and living the Gospel, then we must put the needs of others before our own. If we continue to listen only to the noise of the world, we are going to continue to believe the illusions we inherit. Those illusions come in many forms, but all have things in common: me before you, being on top and not the bottom, us versus them, personal security over universal harmony and peace. When are we going to learn that always striving to be the best and first is an empty pursuit in our struggle for happiness? While satisfying our ego with this momentary boost of esteem may feel good for a moment, is it what we really desire?
If we can break from the world's noise and create a space of sacred silence in our lives, we can begin to listen and see that we are being called in another direction. What we really desire is not the bolstering of our egos but the innocence we lost somewhere along the way. When we can be playful, joyful, and even somewhat carefree, life is good. We want our relationships to work, a place to call home, and to live peaceful lives with our sisters and brothers. Only a servant can do this. The servant's prayer seeks to detach from self‑concern in order to be used by God. Rather than worrying about being first and coming out on top, we can be inspired, guided, empowered, and led to do good works. Stop worrying about being first and put greater energy into feeling joy.
Pastoral and Finance Councils
will meet on Thursday, Sept. 23rd. Pastoral meeting will be at 6:00pm, followed by Finance at 7:00pm, in the church hall.
Faith Formation Classes
will begin in October. Elementary classes will begin Sunday, October 3rd, after Mass until 10:00 am. High School classes begin Wed., October 6th from 7:00 ‑8:00 pm. There will be no gathering at the beginning of classes at this time. Students will go directly to their rooms. We will follow protocols of the public school. If public school goes to wearing masks or distance learning, Faith Formation will do likewise.
Please Contact Carmen
if you are ready to resume serving in a liturgical role as lector, usher, eucharistic minister or leading rosary. The parish lost many volunteers during the past 17 months and would so appreciate having past, and new, volunteers back. Thanks!
The CCW
is in the process of updating the 2021‑2022 Parish Directory. Please let Collette Diemer know of any changes needed by contacting her at ckdiemer@mvtvwireless.com or 793‑2582 by the September 15th deadline. You may also notify the parish office. Please update cell phone number if you've dropped your landline.
CCW is in need
of members to fill the office of Vice‑President and Secretary. Meetings are quarterly and we have 2 fundraisers per year; quilt raffle and Fun Sunday. If you could find it in your heart to consider donating a few hours of your time, it would be greatly appreciated by your parish.
A Box of Joy may
be the only Christmas gift a Haitian child in need receives. Please help your CCW with this project by picking up a Box of Joy from the church; fill it and return it by October 24th. A list of gift item suggestions & instructions are attached to the boxes found on tables in the church entrance. The postage will be paid by CCW.
Winona‑R CCW Convention
will be held in Winona on Saturday, Sept. 25th. If you would like to attend, the CCW will pay your $30 registration fee. Contact Barb Hussong 853‑4523, or Dianne Freking 793 ‑2754, to car pool.
Franciscan Mission India
: Please remember to use your September envelope to help support the lepers and poor of India. We can make a difference in the lives of our brothers and sisters there.
The Pro‑Life Novena for Unborn Babies takes place September 29‑October 7. You are invited to offer a daily rosary for the protection of preborn babies in the womb. For information see www.SaintMichaelThe ArchangelOrganization.org. The National Life Chain event is October 3 from 2:00 to 3:15 pm. Come join us for a peaceful hour of prayer to end abortion and to witness to the over 63 million pre‑born babies lost to the holocaust of abortion. Signs are provided. Bring your family, friends, and lawn chair if you wish! New Location this year: Central Pack (corner of Main & Broadway), Winona. For a location near you: www.lifechain.net. Call Kathy Foerster at (507) 313‑6880 for questions.
Is God calling you to be a Secular Franciscan? The Little Portion Fraternity of the Secular Franciscan Order invites you to Come and See . The Secular Franciscan Order is the Order established by St Francis for men and women who wished to live a life closer to Christ. Franciscans bring gospel to life, and life to the gospel. The sessions are an opportunity to learn more about the Order and decide if you may be called to this way of life. The first Session will be held Sunday, September 19th at 1 p.m. at the Campus Religious Center at SMSU in Marshall. We will hold additional sessions October 17th and November 21st. It isn't necessary to attend all three sessions, so plan to come when you can.
If you would like more information, please contact Sandy Tuszynski 507‑763‑3184 or Annette Rohlik 507‑747‑2181.
The Rosary Coast to Coast
event began on Sunday, August 15, on the Feast of the Assumption. It was also the start of the 54‑Day Novena, ending on October 7, the Feast of Our Lady of the Rosary. Join our country in offering a Rosary, with the intention of returning our nation to God and to holiness. For info, see www.RosaryCoastToCoast.com.
Sacred Heart Church in Heron Lake is seeking a Parish Administrator for this Fall. The preferred candidate will have experience in basic accounting / payroll, be a practicing Catholic willing to learn the church accounting system, have basic computer knowledge including Microsoft programs, and be willing to work in an office setting. An employee benefit package is offered. The office is located at 321 9th St., in Heron Lake, MN. A job application may be obtained from the church office or by calling 507‑793‑2357. Send resume and credentials by October 1, 2021 to: Fr. Pratap Salibindla at PO Box 377, Heron Lake, MN.
Bulletin announcements
should be submitted by 2:00 PM on Tuesdays. Send your requests to your respective parish office administrator.
A recent natural disaster
has recently affected our brothers and sisters in Christ. A massive earthquake and tropical storm that hit Haiti has created widespread destruction. We are asking you to respond with the Catholic community across the United States to a special emergency collection. Catholic Relief Services is the official international relief agency of the U.S. Catholic Church and is already responding to urgent needs for shelter, water, and food of those affected by this disaster. Checks should be made payable to your local parish. For more information, go to www.usccb.org or to Catholic Relief Services at https://support.crs.org/ donate/haiti‑earthquake
Community Service Project
‑ St. Francis Xavier Church has a gentleman who is seeking religious asylum in the U.S. His family will join him soon. He will be moving into an apartment and currently has nothing. He will need furniture, radio, kitchen utensils, beds and bedding, cleaning supplies, etc. If you have items to donate, please contact Jackie Jurgens or Pat Spencer. Thank you!
Worthington Deanery COVID Relief Fund
‑ Back in June of 2020, with the initial great outbreak of COVID in Southwestern MN, Catholic Charities created a fund in the Worthington Deanery to help those who lost income because of COVID. These were people who didn't receive stimulus checks or unemployment ‑ those who had "fallen through the cracks". The money came from the donations of people concerned about their neighbors. We started with 3 donations totaling $5000, and the donations continued. Since we began, we have been able to distribute over $50,000 to 114 families in all of the 6 counties in the Worthington Deanery ‑ helping with housing and/or utilities, an average of $442.85 per household. Now the money in that fund is depleted, but our thanks go out to all of you who reached out to help those in need in our local area. We are most grateful for your generosity!
Help save lives in Jackson, MN
You can protect mothers and children by joining this worldwide mobilization! Through prayer and fasting, peaceful vigils and community outreach, 40 Days for Life has inspired 1,000,000+ volunteers!
Here's how to take part:
Vigil location: 821 3rd St (Autos on 71) Jackson, MN 56143
Vigil hours: 6am to 6pm daily (sign up for 1 hour time slots)
Local contact: (Holly Nestegard 507‑841‑0633, bradholly2000@yahoo.com)
Upcoming events: ‑‑September 23rd, 7pm, Robin Sertell (abortion survivor) Good Shepherd Hall, Jackson, MN ‑‑October 21st ,Jason Gray concert 7pm at JCC High School
Learn more and get involved by visiting our campaign: 40daysforlife.com/JacksonMN
Contributions
can be sent to Sacred Heart Church, PO Box 377, Heron Lake, MN 56137. You may also continue to support your parish through an online giving option. Giving is an act of worship. Your parish continues to need and appreciate your support.
Online parish donations
: An online page has been created on a secure website so that donors can make donations online to any parish in the Winona‑Rochester Diocese. Please visit
https://catholicfsmn.org/parish‑donations
. Donations made on this site are for the operations of parishes. Donors can use the drop‑down menu to select the parish that they would like to support. If donors would rather call in to provide their information, they can contact Monica Herman directly at 507‑858‑1276.
Facebook Page
New Parishioners
We welcome you into God's family! If you are interested in learning more about our church, or would like to join, please stop in the Parish Office.
Please notify the Parish Office of any change of address.
Marriage Preparation
Contact the priest 6 to 12 months in advance of the date of marriage to fill out the forms, to do FOCCUS Test and to attend Marriage Prep Mentoring sessions. Fr. Pratap is seeking married couples who are practicing Catholics, and have children, who would be willing to volunteer to help prepare our engaged couples for marriage. Please contact Fr. Pratap at 507‑226‑4536, or your parish office, if interested.
Baptism Preparation
Contact the parish office a month in advance to fill out the form and to attend Baptism Mentoring Sessions. All Baptisms will be celebrated privately until further notice.
Sacrament of Reconciliation
The Sacrament of Reconciliation still available by appointment for each Parish.